Sale!
Description
Why Should I Use Google Web Stories?
We have seen people gain 20,000-50,000 new clicks to their site from one Google story! Not to mention, creating Google Web Stories helps your site to rank higher in Google search overall and helps with the SEO of your site.
If you're looking for another way to grow traffic to your site and build your business, Google Web stories are a great option!
Results
Many of our clients have seen a huge increase in traffic to their sites from Google Web Stories. Here are just a few examples of the results:
Client went from 4 views per day on stories to 3,197 views in one day after hiring us.
Client had 2 viral stories within 15 days of hiring us.
Client went from 0 views per day on stories to 6,200 within one week of hiring us
One client saw a 45% increase in Google Search Traffic within 30 days of beginning Web Stories.
The below is a screenshot of Google search traffic one month after we began creating Google stories for the client.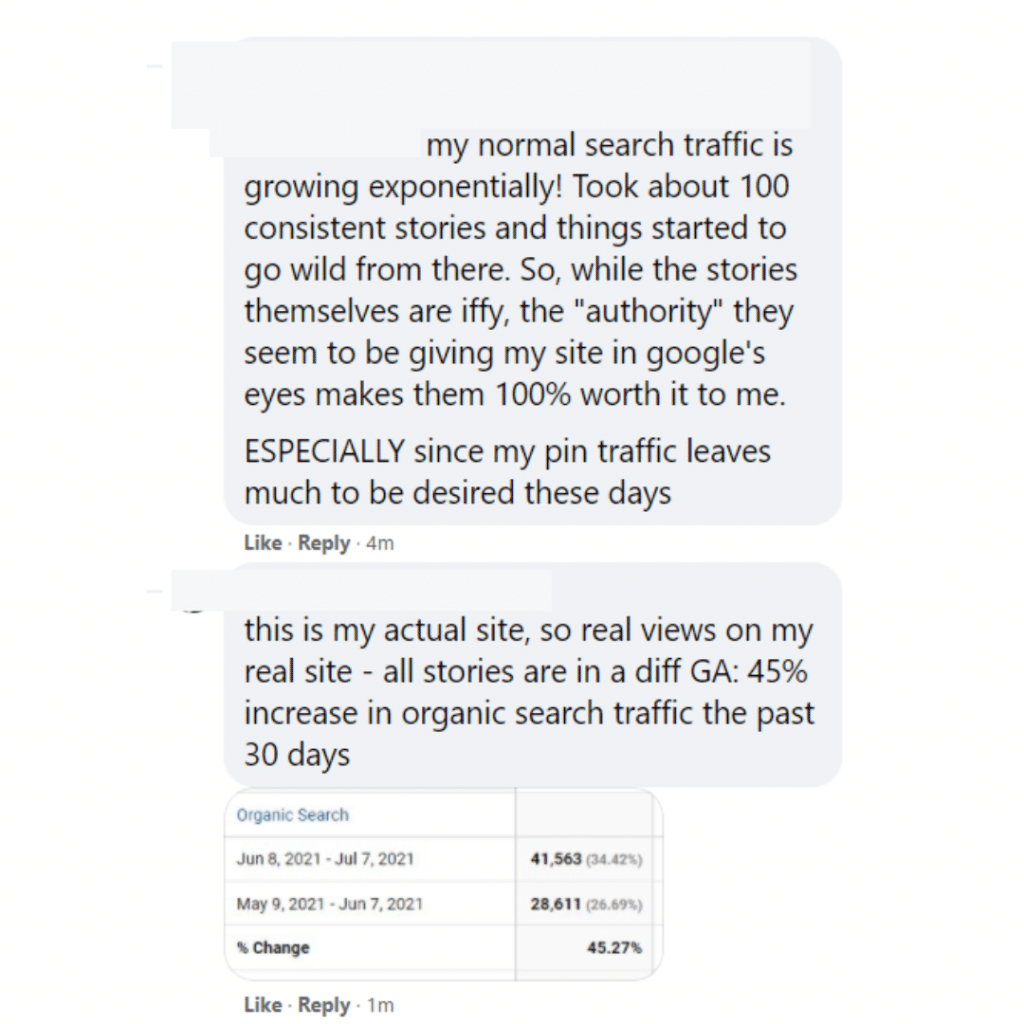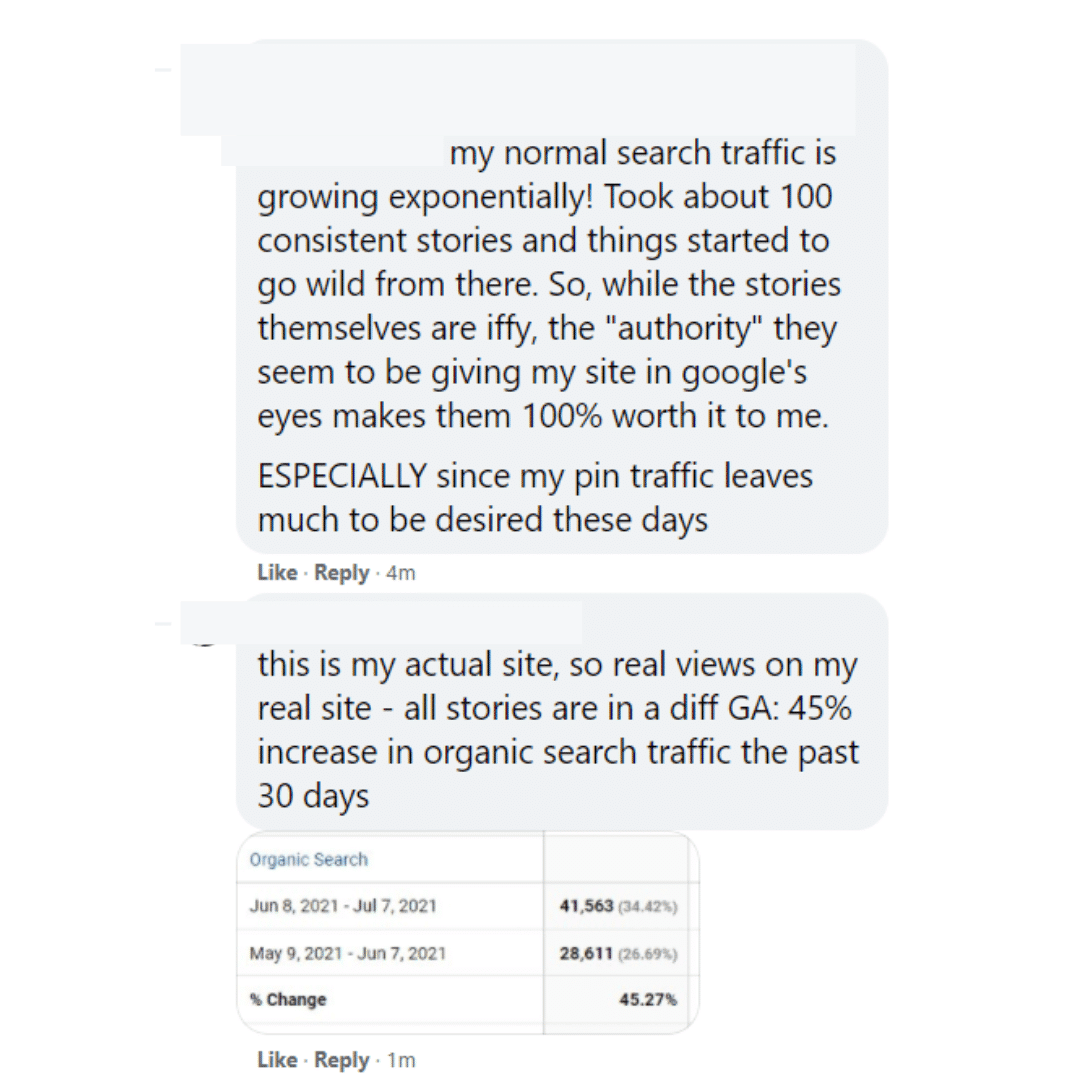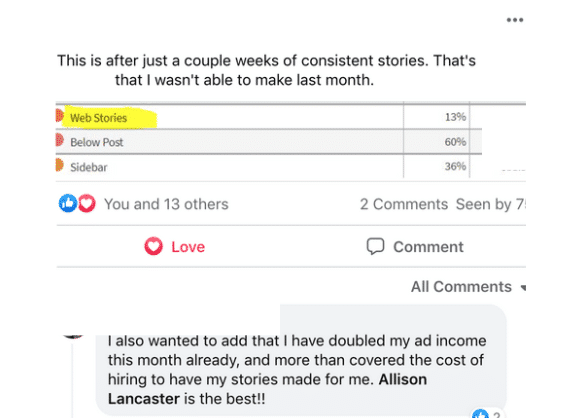 What Do I Get With These Templates?
If you're not ready to purchase ongoing web stories management and prefer a more done with you approach, these templates are for you! You'll get:
Initial plug in and analytics set up
(3)- 7-10 page Google Web Story Templates built in the backend of your WordPress site customized to your branding and needs
Please note: turnaround time for this is currently 7-10 business days. Upon purchase, please send editor log in details for your site to [email protected] as well as any branding colors, fonts, logos, etc. you'd like to use.