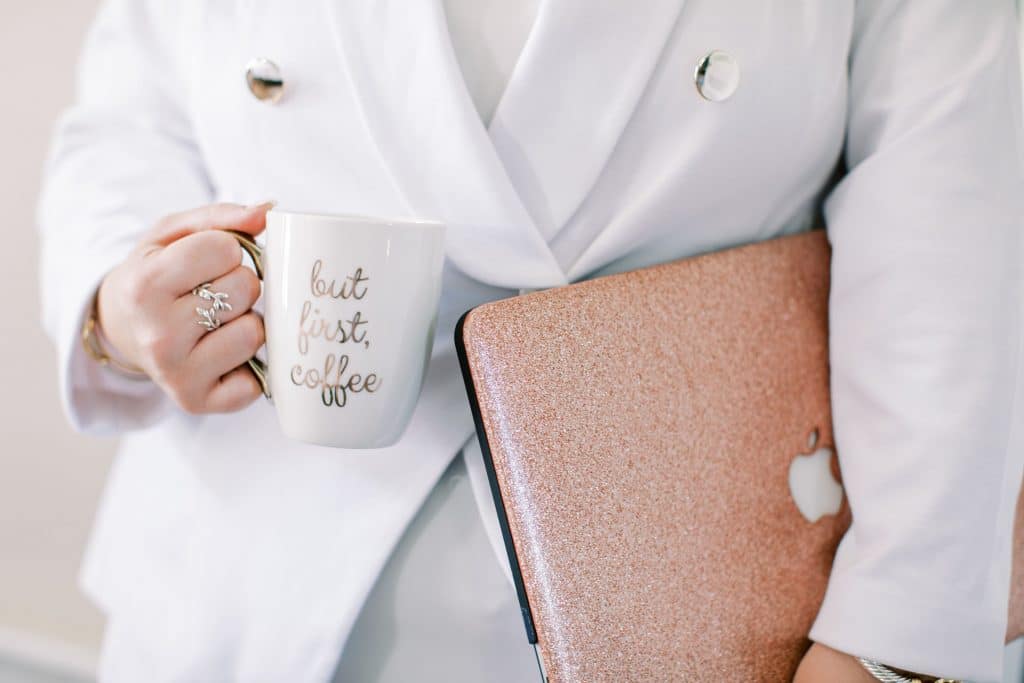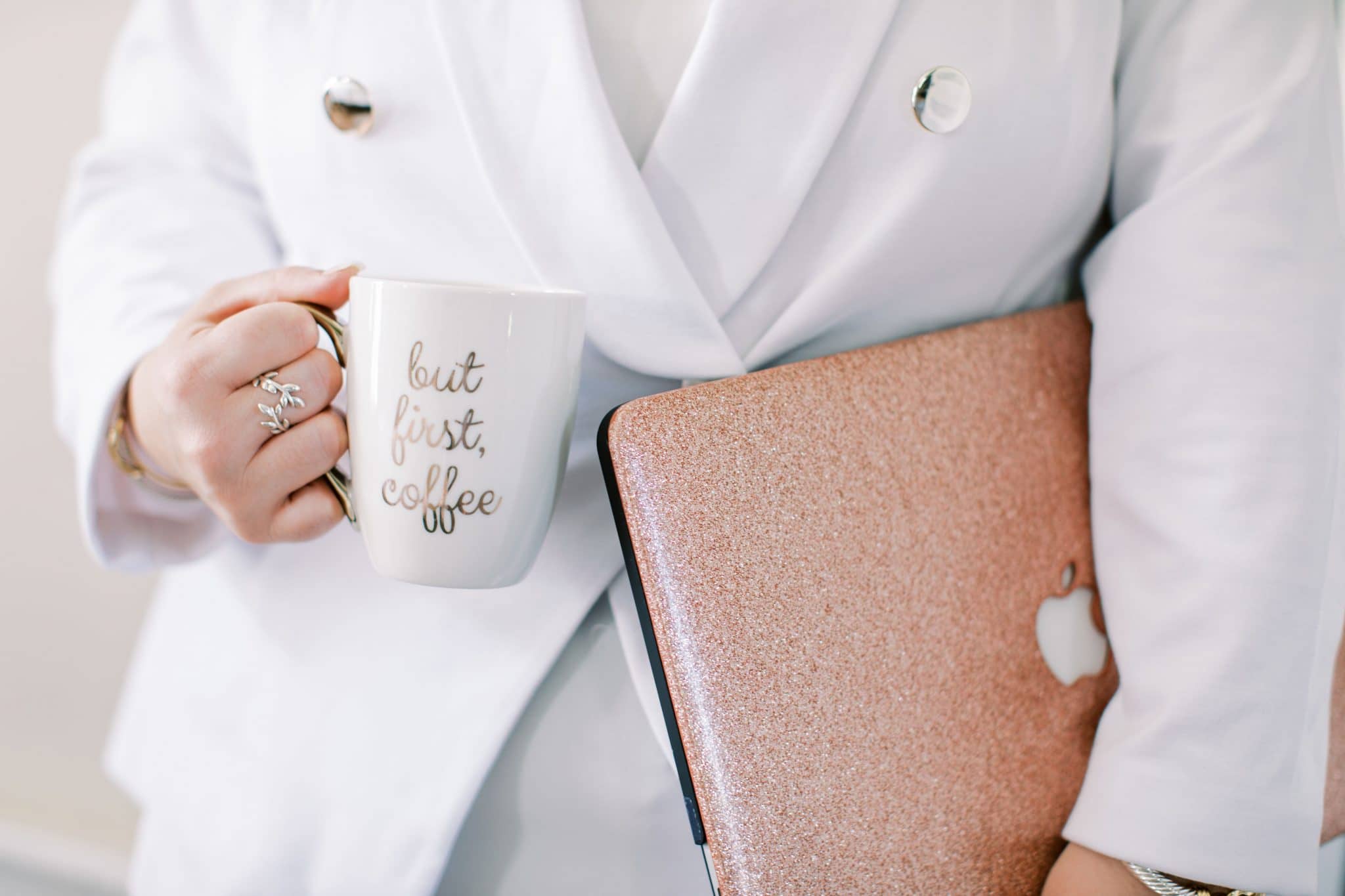 Do you have older content on your blog that needs to be optimized and repurposed?
Are you tired of trying to keep up with writing new content AND updating your older content?
Do you have a library of content that you know isn't being shared efficiently, therefore causing you to miss out on valuable traffic & income opportunities?
We're here to help, with our Blog Content Repurposing Packages!
Why Should I Repurpose My Older Content?
Algorithms constantly change. What worked well 6 months ago, may not work well now. Most bloggers know it's imperative to update older content and continually repurpose it for optimal traffic opportunities.
Here's what our clients are saying about our work: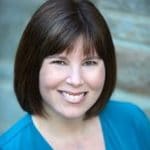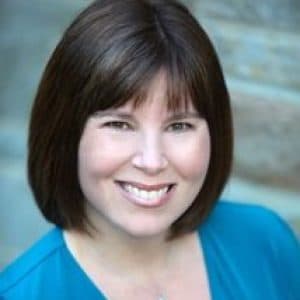 It's been amazing to have you on our team and it's made my life so much easier.  I am grateful that you always respond quickly to my requests with a positive attitude and energy.
Lisa Bleich
Allison, IT'S WORKING!!! Oh my goodness, I am so excited. You are doing SUCH an amazing job and my website traffic (and mediavine earnings) are UP!
Thank you, thank you, THANK YOU!!!!!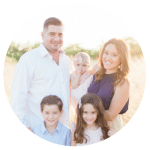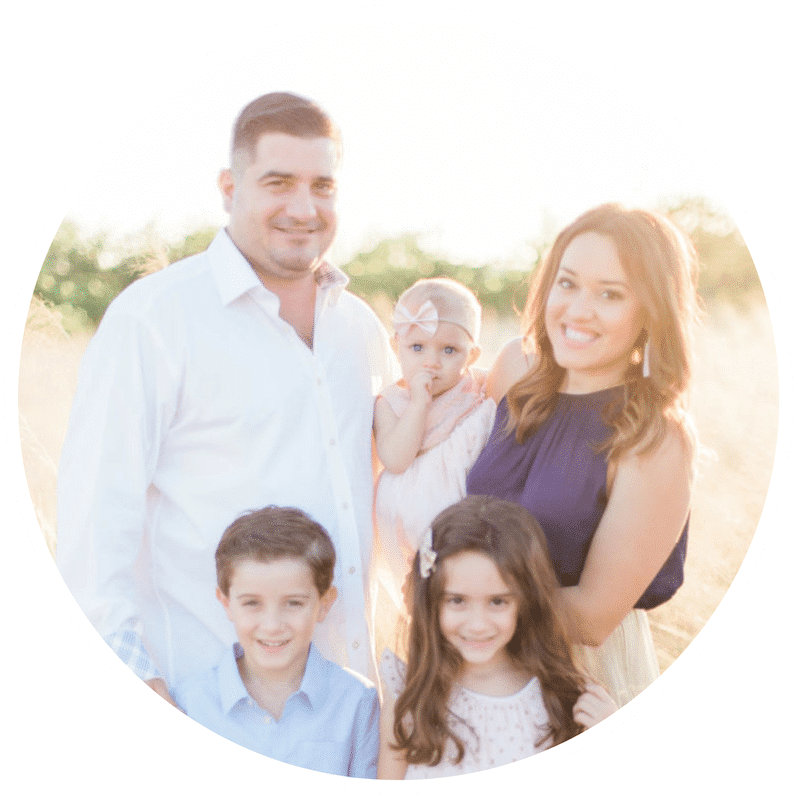 Allison has been an amazing addition to my company while trying to juggle it all. She is extremely knowledgeable and up to date on the latest trends in the social media and blogging world. Over the years she has become a core part of our team handling our social media, weekly newsletters, and Blogging duties. She has captured the voice of our brand perfectly which allows me to step away and focus on the tasks that only I can do.  
Christina
The Mommy Spot & The Mommy Spot Tampa Bay
Everything has been looking great, you've been just amazing!! Traffic has really done so well (had 155,000 pageviews last month for June, which has typically been my lowest month, but it grew from 140,000 the month before!). So excited for fall Pinterest traffic!
We just wanted to say that you guys are doing a fantastic job.
Rae and Jason
I truly feel like I can trust her with my content / updates / stories etc. So glad to have found you!
Britney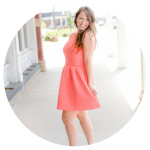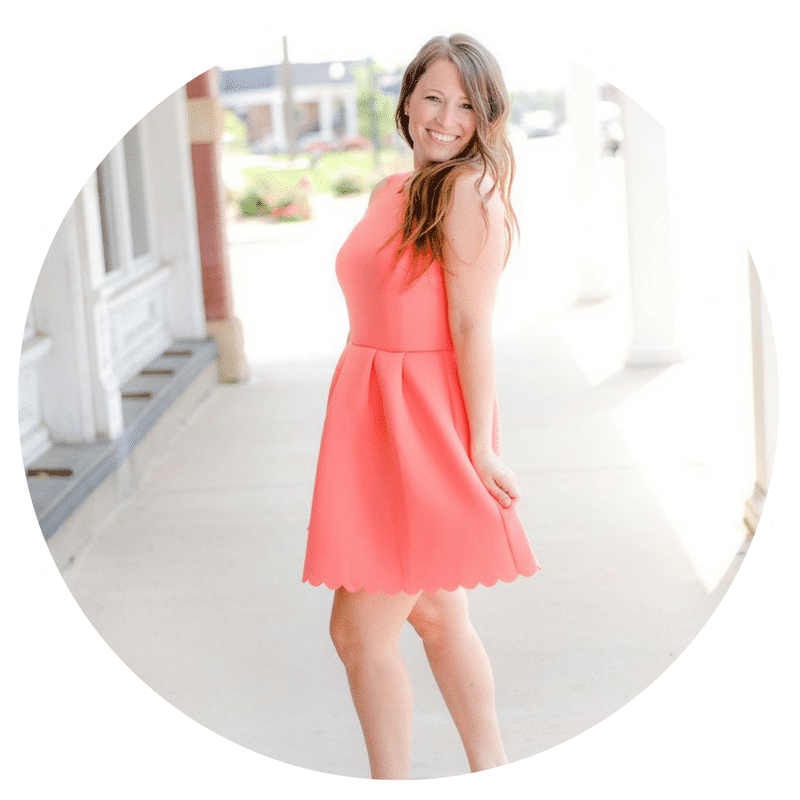 Words can't even describe how much peace and relief I feel now that Allison has lightened my load. I no longer feel like I'm falling behind in super important areas in my business! Her attention to detail amazed me from the start and how she took the reigns and tackled things from the get-go is priceless.
Jessica
I just wanted you both to know how truly thankful I am for your work, I appreciate all that you have done.
Not only have stories been a resounding success, but they have changed the economics of publishing content. We are able to give our writers more work, and better support creatives. So you have not just helped our site, but the people who make a living writing for us.
I appreciate your patience, I know we tossed a lot at you quickly and had a ton of questions. I look forward to seeing what we can do together for the rest of the year and in 2021.
Thank You!!!
Michael
Your Money Geek
I wanted to let you know that yesterday I had nearly 4,000 visits to my web stories and traffic to my blog is up by quite a bit today!
Hi, Allison! It's been exactly a month since I published my very first web story (after purchasing your course).
So far, in one month, I've had 97.3K total clicks to my site from web stories. Plus, it's the highest I've made from Mediavine in the month of September. Thankfully, I did not get hit by the latest update.
The first story I did – while listening to your course – exceeded all my expectations! It has 59,585 clickthroughs to my site.
I'm thrilled that I finally purchased your course. I'm also wishing I had done it years ago.
Thanks so much for all you do!! I thought web stories would be just too hard and you broke it down into simple steps that anyone can do.
Alli
Allison swooped in right when I needed her! I was trying to figure out Google Web Stories and found her videos very helpful. She was prompt when I had questions and had my acct up and running in about 5 min! Quick! Efficient and knows her stuff!
Kim D.
Allison Lancaster with Online Business Solutions is absolutely amazing with helping me figure out Pinterest, Instagram, and in general how to not lose my mind with getting my blog out there. She answers my emails and questions so quickly, and bends over backwards to provide quality service. On top of that, she is super friendly and kind and patient. And has never treated me like an idiot when I ask what I know has to be a dumb question.
Tiffany T.
Allison is the REAL DEAL. If you are thinking about hiring her, do NOT hesitate. She is not only sharp and talented, but she is also hard-working, dedicated and an absolute joy to work with. Allison is a very savvy entrepreneur overflowing with ideas to make your business run more smoothly and efficiently. Hiring her will be one of the best decisions you make!
Erin Busbee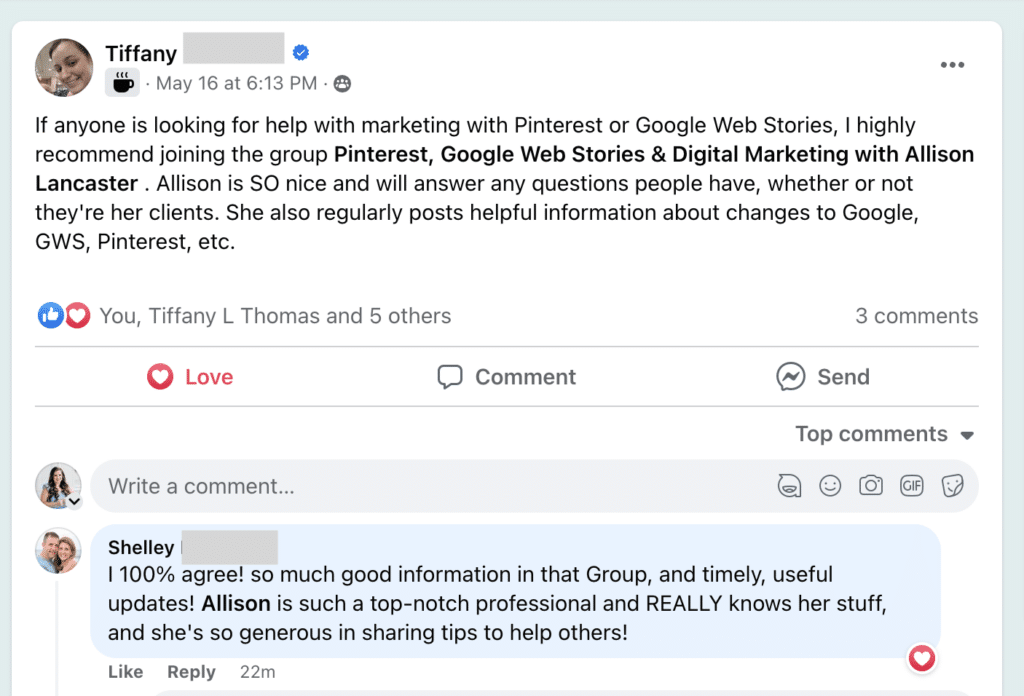 I just wanted to give a shout-out to
Allison Lancaster
and her amazing team.
I was really on the fence about hiring someone to take over my Pinterest for me because I have in the past and got nowhere. She's only been at it since the 4th, so a week, and she took my account from the plateau it has been sitting at since I started working on it mid-June and has already grown it!
If she still has openings and you're on the fence, do it.
She is amazing and I'm so glad I took the leap.
Danielle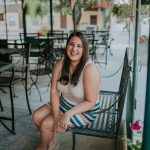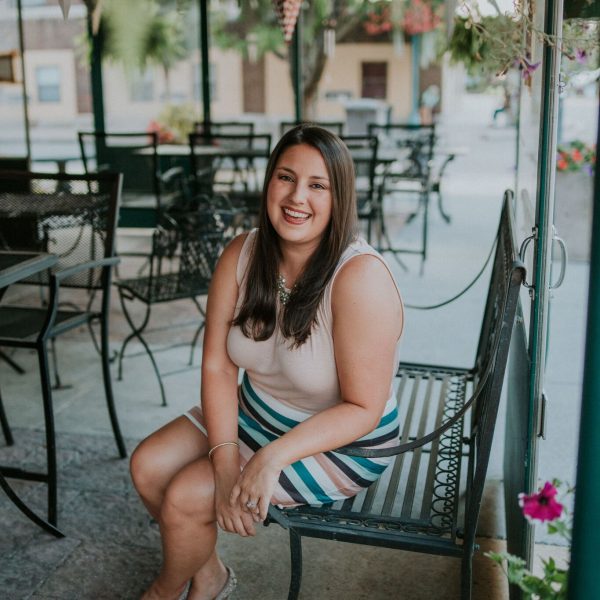 Allison is a trusted partner with a calming presence and has been a wonderful addition to my team this year. She and her team handle everything competently, quickly, and with a joyful enthusiasm! She truly goes above and beyond in everything she does and I can't believe I went as long as I did without Allison by my side. I'm beyond grateful for the immense value she adds to my life and business every single day!!
Ashley Cox
I wanted to grow my Pinterest following and traffic for both my sites. Allison has not only helped me grow my following, my Pinterest traffic has more than doubled since we started working together. Allison and her team are reliable, professional, and I love that I can concentrate on other areas of my business while they continue to grow my Pinterest account
Chrystal C.
Bottom line: I would highly recommend your services to anyone that asked!! So, thank you for producing such great work and making the process easy on me. 🙂
Lindsay
Working with Allison has been such a relief! I no longer have to worry if I am "doing pinterest right." I leave it to her and my account has grown significantly!
Maggie F.
Allison knows all the up-to-date information on the business of blogging, her work is immaculate, and she can tailor her services to one's unique set of needs. She is friendly and kind, she listens and gives feedback when I need it and is a pleasure to work with. She took my business from a place of feeling like I was falling short of its potential and constantly scrambling to make use of my limited time, to running smoothly and now I am scratching all those big blog projects off my list with ease. Truly a dream come true! I know that when I have an idea for my business, I can go to Allison and she can help make it happen. It gives me peace of mind knowing that Allison is there to help and I am thankful every day that I found her!
Sara
The stories have been great, and I've been so pleased to see such a drastic improvement in GWS activity on Google Analytics (the first 23 days of March so far are +145% users, +195% new users, +163% sessions, +170% pageviews compared to all February)! It's great to see the changes we implemented last month having a positive effect!
JP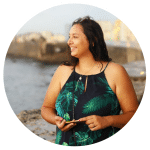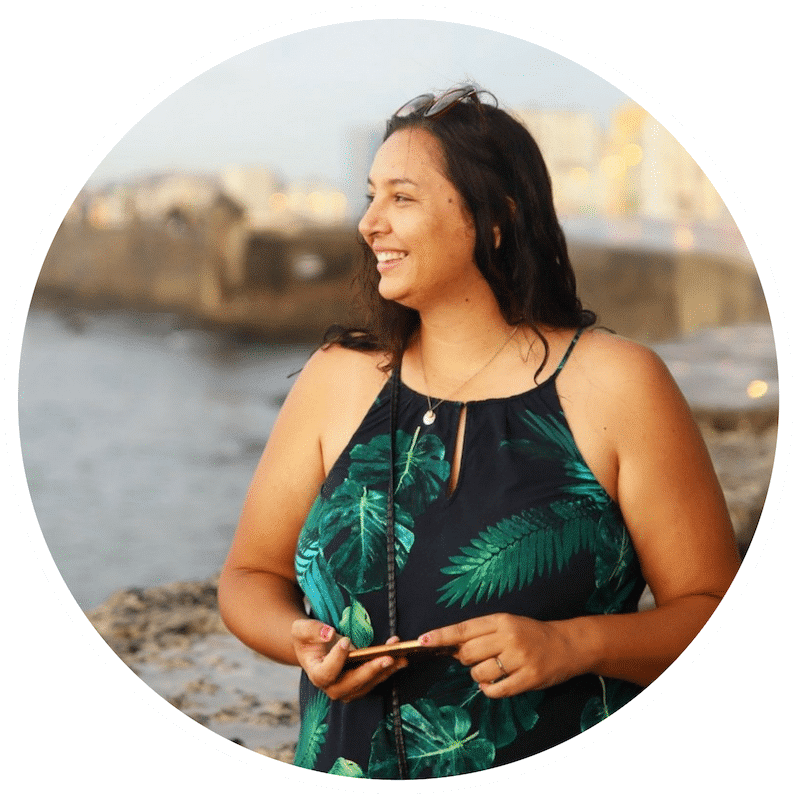 I hired Allison to take care of my Pinterest account back in November 2017 because my business was growing so fast and Pinterest was changing their policies and rules so much I didn't have time to keep up with the changes. Pinterest is my #1 traffic source for my website and so I wanted someone who I knew could take care of all of that. Let me just say that hiring Allison was the one of the best and smartest decisions I ever made for my business. Throughout our time working together Allison has grown my Pinterest following to over 9000 with 700,000+ monthly views, my traffic has tripled from 22,000 from the year before to over 70,000 and she's made a couple of my pins go viral which made my blog traffic double overnight. I have so much peace of mind knowing that I have her taking care of my account. If you're on the fence about hiring Allison, let me shimmy you off. She's the investment worth making if you want your business to grow.
Elise McDowell
Working with Allison is like having your own personal web assistant and awesome friend.  No matter what I threw at Allison, updating blog posts, scheduling pins, handling (the over my head stuff) with my web host, Allison handled it all. I always knew whatever I asked would get done quickly and done correctly.  Allison's pricing was completely within my small budget and worth every penny.
5 Stars for Allison every time!
Karen Berg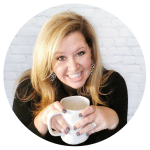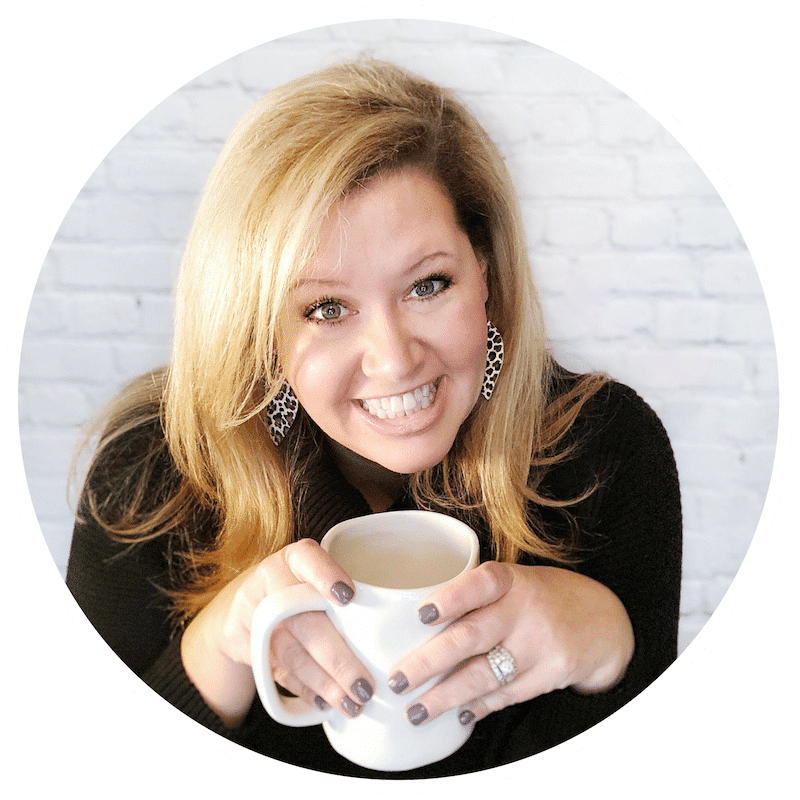 Thank you just isn't enough! Allison has gone above and beyond to help me succeed in my business. Her knowledge and skills have helped me expand my business. She not only has been an amazing consultant but has encouraged me to reach my goals, walked beside me to motivate me and given me the confidence to push on! She is so much fun to work with and I can't say enough about her services!
Heather Prince
I absolutely love working with Allison and feel so comfortable knowing that my Pinterest account is in her hands. She is so prompt, thorough, and goes above and beyond to share trending information, the likes and dislikes of Pinterest, and making sure your Pinterest account gets the attention it needs to grow Pinterest and blog traffic. I would highly recommend Allison to any blogger looking to delegate Pinterest to someone trustworthy and kind!

Gina F.
I wanted to send you some good news – since August of this year, our Web Stories itself have received (retracted for privacy) pageviews, up 230% from the previous period!
Also over that same time period, my blog has received (retracted for privacy) pageviews, up 50% from the previous period – which means the web stories you are creating are driving click throughs to my blog!
Anjali
pickyeaterblog.com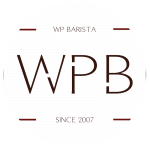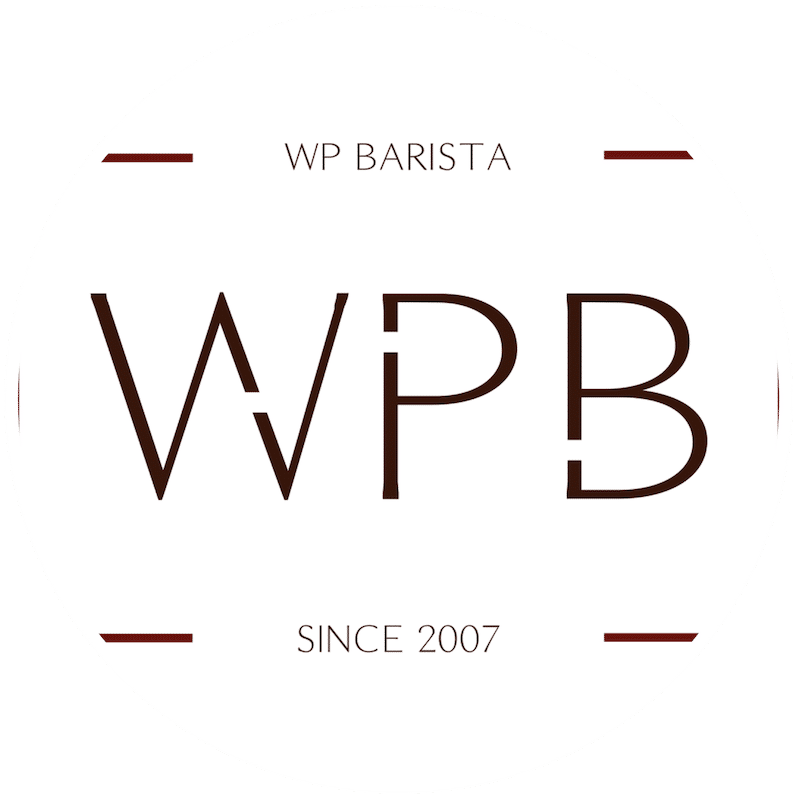 I highly recommend learning from Allison – she was worth every penny – and not in the expensive way – in the way that she worked fast and smart – and brought my company into the new century of customer service. I and many other companies would hire any VA that Allison spoke highly of. 
Cathy Tibbles
Working with Allison has helped me gain page views, followers, and more control and clarity over my Pinterest account. I hired Allison because I was struggling to "do it all." I love Pinterest, but I know I need to be creating content and spending less time on Pinterest.  Taking my Pinterest work away from me has been so rewarding and such a relief to know my content is being shared with the world! Overall, she's great! Allison is always very timely to respond to any of my questions, is clear in her communication, and delivers each and every month with Pinterest results I am so excited about!! Thank you Allison for helping me manage my time better and do more of what I love to do!
Ren L.
Thank you so Allison, so glad that we get to work together. You've always gone over and above the call of duty and I appreciate you!!
Just wanted to send a quick note to thank you guys for your work. It's very rare that a business owner gets to truly step back and take their hands off a project – and that is what I have done here and I check-in and find it's moving forward without me being a part of it. That doesn't go unnoticed or unappreciated. High fives!
Kita
Allison does our Web Stories! She does a fantastic job – The web stories are always ready to go as promised! Always! I never have to check in and ask, "Um, are y'all gonna get this done?" Her team plans strategically regarding which web stories they're scheduling for various times of the year – and I am so grateful for what their work has done for my business this year! This is my first holiday season with GWS, and wow!
Elizabeth
I kept hearing about how valuable Google Web Stories are for getting traffic to my website. I tried to do it on my own, but I struggled with implementing all the tools and information I learned from other courses. I finally found Allison on a Facebook group because lots of bloggers were recommending her for all things Google Web Stories. Not only have I taken her course about Google Web Stories, but I've also hired her and her team to create and upload the stories for me. She helped increase my traffic so much! She is very responsive and is a genius. I highly recommend Allison and her team for anything related to Google Web Stories. They truly go above and beyond to make sure that I'm happy with my results.
Disha
You are doing such an amazing job. Seriously. I have never outsourced anything before and I am so so happy to be in your capable hands.
Carlee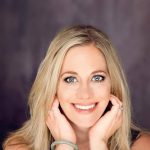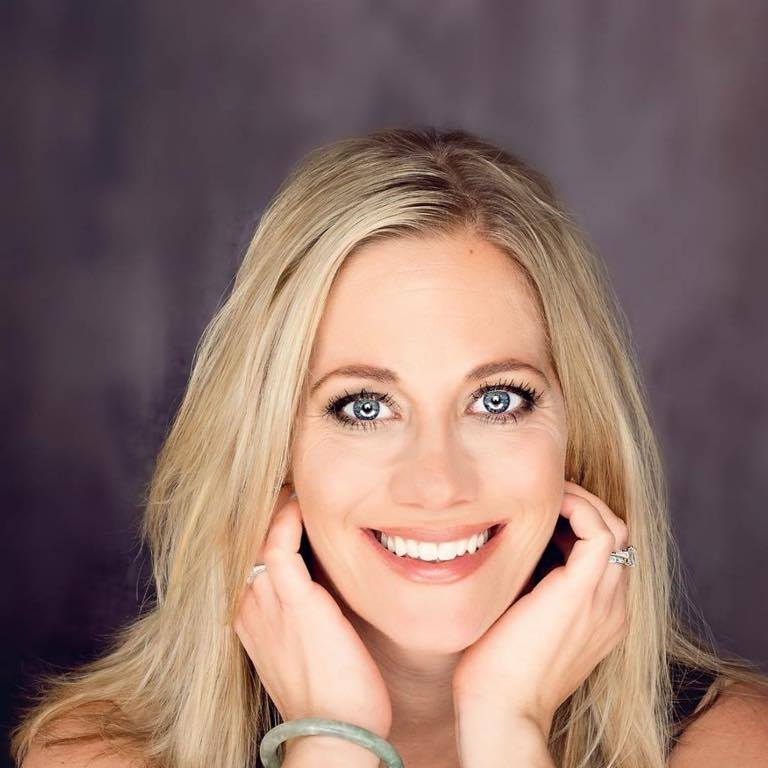 What I've learned from Allison and her Pinterest techniques has done amazing things for my organic reach. My list grows daily and my views on my content has gone up exponentially! Allison pours into your learning and truly cares about your success
Julie Reynolds
I am already seeing results and I had the most visits to my site yesterday than I ever have. 🙂 So I am so excited.
Amy P.
I had to attach this image of some stats that happened purely because of you and your business. My biggest day by far and first 1k day on Mediavine thanks to you.
I am SO SUPER HAPPY!  Thank you so so much for EVERYTHING you have done….you have read my mind and then you have tweaked, added, have redone and then you have put the SHINE on everything!  Thank you, thank you, thank you!   I absolutely love it!  
Denise Price Thomas
I've been working with Allison for around 6 months now. Besides being an extremely polite and sweet person, her skills are amazing. She is fantastic professional, very focused on deadlines, is great to followup on all the e-mails I send her with questions and To Do's, has great knowledge of the services she offers and is always ready to help you out. My page for "Behind the Scenes NYC" had maybe 15k view a month and as of April 2018, it has grown to over 596.3k!  I really enjoy and value her work and would truly recommend her to everyone that is searching for a Social Media Management professional. 
Fernanda Paronetto 
BehindtheScenesNYC
Great job with the web stories, I see a lot of traffic from them coming through.
Camila
Allison Lancaster has been helping me with my Pinterest and she is amazing! Sign up for her course or hire her to help. 
 She knows what she is doing.
Toni
I just wanted to say thank you for your hard work on my account. You are crushing it – the idea pins are doing so well and my overall Pinterest traffic is up 43% from last year!
Allison is such a kind and easy person to work with! She got my account in order and driving traffic from Pinterest to my site super easily and quickly. It was such a relief! I highly recommend working with her!
Miriam R.
As always I love your work and I appreciate all you have done for me. Even in January where things can be a bit slower for me I have still seen growth in my Pinterest compared to the same time last year in my Analytics! So thank you for what you and your team are doing for me!
Kelsey
You helped my blog reach a record-breaking Monday.  As of yesterday, the extra expense from you creating web stories has completely paid for itself ( and there is still another week left this month for more income!).
Again , thank you so very much!
Cat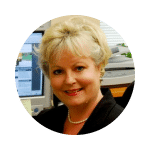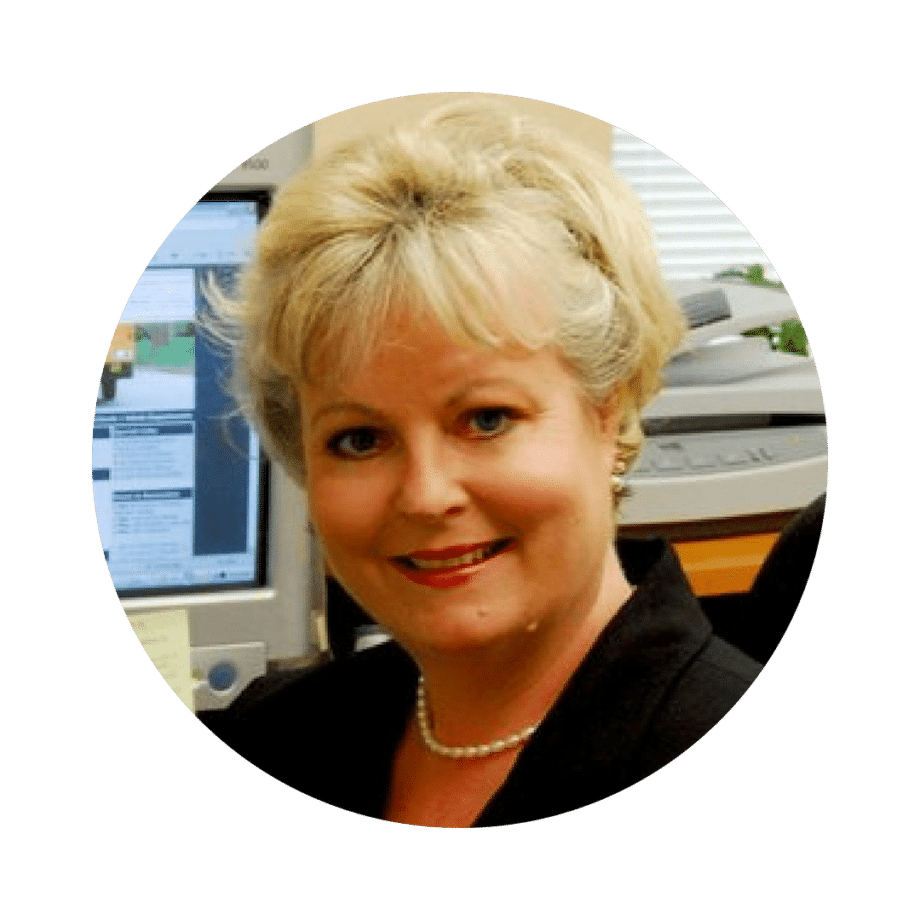 I just had to take a minute to share something with you.  See the attached image?  That big spike in page views? That started when you took over my FB and Pinterest!!! I don't know how to thank you for that! It's just amazing.  Whatever you're doing…. Keep doing it, girl.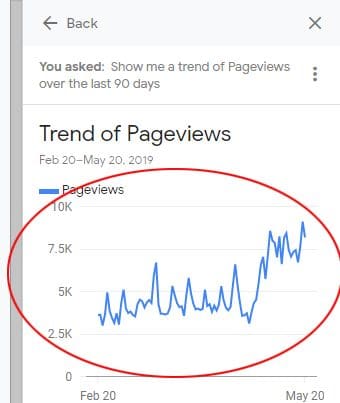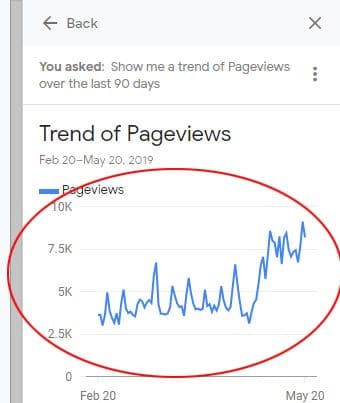 Lana Stuart
Thanks again SO much for a wonderful consult today!  I went out and told my husband it was the most effective use of my time and money in months.
Tiffany
I swear by 
Allison Lancaster
 …seriously.
I have over 30 websites and she sets up templates for me. They are very easy to use!
I know she also has packages where she does actual stories. Her service and quality are impeccable
Anonymous
This blog didn't even have a Discover tab in Google Search Console before you started doing stories. A 13-year-old blog with no organic Discover traffic.  CRAZY! (It got caught in some weird algorithm update 2 years ago, disappeared, and never came back until now.) The stories changed all that and it's back!
Michelle B
I literally feel like I can accomplish anything with you in my corner.
Shani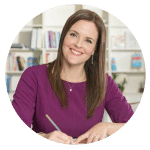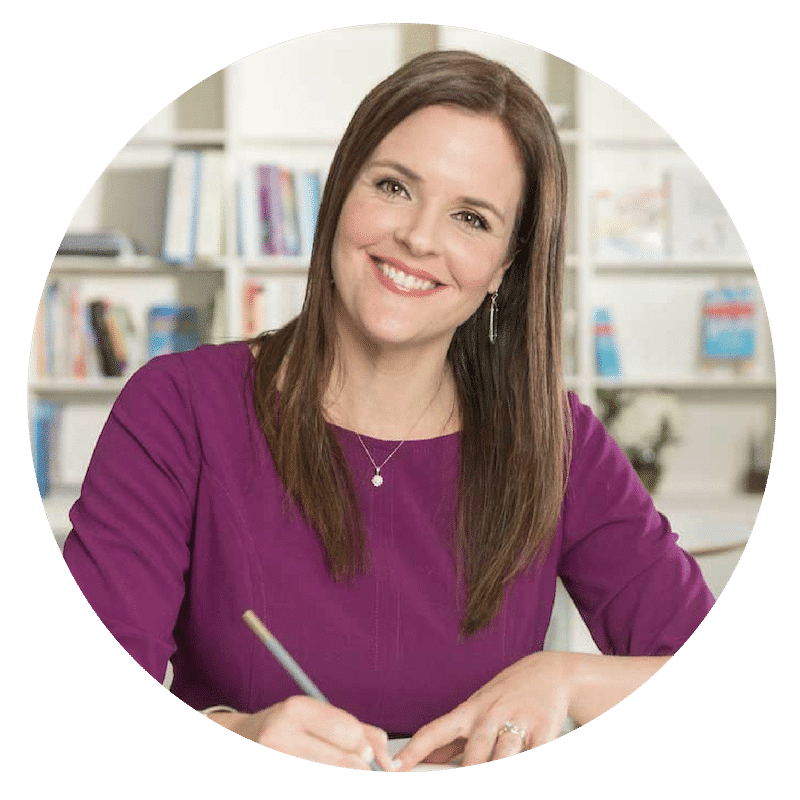 My goal for the new year was to hire a virtual assistant but I didn't think it would happen until much later in the year. On a whim, I contacted several VAs the day before New Year's Eve and Allison wrote me right back, even in the middle of the holiday! We had a contract signed and I met my goal before the new year even began. The minute Allison started supporting me, my productivity skyrocketed. I have been able to churn out so much content and take on more clients. She is incredibly efficient, immediately expanded my audience reach, and helped me systemize backend business processes. Most importantly to me, she is a kind person and an amazing team member.
Kathryn Haydon, Author, Speaker, and Founder of Sparkitivity
I'm so happy with your services and so glad that I made the move!
Julie
I just wanted to share that we had a really great month with Google Web Stories on our site. It was the 3rd highest growing page compared to the previous month. And on 9/23 our ad revenue spiked to $245.93 for the day due to a viral GWS (our average ad revenue each day is around $175).
Ok so whatever you're doing with my Google web stories, please please continue!!! Omg Allison, I had 6k sessions yesterday!!!!  thank you thank you thank you!!
With the power of web stories, I received over 300k page views to my web stories and had over 120k page views click through to my site. For that reason, I got accepted into a premium ad network and now am monetizing my site. My site is only 14 months old. And, in the blogging world that's still considered a baby. Getting into a premium ad network has now opened more opportunities for my blog and most importantly for my family. Thanks, Allison!


Jonathan Sanchez
, Co-Founder, Parent Portfolio
I am so happy to be working with Allison and her team. Not even a month in and I am already seeing improvements with my Pinterest account. Also, my blog's page views are increasing which is what I wanted. More page views!
Allison is easy to talk to and friendly. Which makes business so easy to do with her!
I can't wait to see the positive changes in the upcoming months to my blog and Pinterest account.
Ros Emely F.
Allison is the best choice that I've ever made for my business. She goes above and beyond to be available for her clients. She's been my biggest cheerleader and has pushed me to not only grow my business, but also to gain confidence along the way. Allison has given me fresh ideas so that my business can be innovative and thriving. I literally wish that I could move her in with me so that I could constantly have her expertise by my side. I'm so lucky to have found her!
Lily G.
I just want to say that I am loving the new template changes you made, they are spot on and well-tailored to each post! I think it's great that you are scheduling them so that there's a steady stream of them going out. Thank you!
Sara
Working with Allison has truly been the key to keeping our business going. We tend to work erratic hours, early in the morning, nights and weekends and whatever the hour, whatever the task, Allison turns the work around quickly, accurately and seamlessly. She has worked on our website and social media, always showing the utmost discretion and care with everything she does. We have been extremely happy with the work Allison has done and have benefited greatly from her highly professional approach.
Mary Dell & Lisa
Allison was an absolute pleasure to work with! She captured our vision and helped us successfully launch Culinary Nutrition Studio. I highly recommend working with Allison.
Julie Harrington, RD, Co-Founder of Culinary Nutrition Studio
The stories have been great, and I've been so pleased to see such a drastic improvement in GWS activity on Google Analytics (the first 23 days of March so far are +145% users, +195% new users, +163% sessions, +170% pageviews compared to all February)! It's great to see the changes we implemented last month having a positive effect!
JP
Both of the first two stories went mini-viral . Enough that the increase in pageviews basically pays for your service for the next few months!
Pam
Working with Allison and her team has been a fantastic experience! Her and her team take everything off my plate when it comes to Google Web Stories so I can spend time focusing on other aspects of my business while her team creates my Web Stories. The Stories her team creates are professional, sleek, and in line with my brand. In the first three months working with Allison for one of my blogs, my web stories received 30,000 page views, which translated into an increase in ad income and more pageviews for my blog posts. I'd happily recommend Allison to anyone who needs help creating Google Web Stories for their website!
Dana Nicole
I just want to let you know the stories are absolutely beautiful!!!
I am super impressed!!!
Thank you SO much!
Camila
I also wanted to let you know that you have provided me so much value already, even in such a short period of time! Things are moving faster than ever  and it feels really good and exciting.
Tara K.
Thanks to Allison, I have seen tremendous growth with my Pinterest account and visits to my site from Pinterest. She is trustworthy, detailed and great at communication. I am always surprised with how quickly she responds to my emails. I have zero issues letting her have 100% control of this aspect of my business because I am confident it is in great hands.
Jon Dulin


I also want to note how much I appreciate how hands off this process has been so far.  It does not go unnoticed that everything is done well and on time.
This working relationship has truly been a match made in heaven; since I met you, there's a sense of ease and flow in my business that I would have never thought possible in my first year!
I'm also not so sensitive about the things that don't work.  They're just…things that didn't work.  But working with you, I always think that there's a way to fix it.  I never fall victim to the gloom and doom thinking that used to plague me…that I'm doing the wrong thing, or that I made a mistake…
Allison, I am so grateful to God that I met you.  Truly.  And you can quote me on that!
Shani
Thank you so much! Stories have really helped my traffic and I'm so glad I took a leap with them. It's not often I spend money like this and see such good results. Also, thank you so much for being so responsive to create when I ask – even when you guys are off!
Stephanie
Thank YOU! Seriously – life saver!! I'm the type of person who is a perfectionist and so giving up tasks, even though I need to do it, is kind of hard. And it's BEAUTIFUL! So I'm very happy to have found somebody who can create epic content for me. You're the best!!
Also, just wanted to let you know I just recommended you to two people.
Maddie
I wanted to let you know that the work you've done on my site's Pinterest has helped me successfully apply for ads on the site with Mediavine. The growth through Pinterest has been fantastic. So thank you for your work on that.
Laura L.
I can't tell you how much I appreciate the level of professionalism… TBH – its been a rough several months hiring contractors to help me get out of the weeds and it just sucks me more into the weeds… You and your team have been such a breath of fresh air and I'm so excited to see how everything grows!
Laura
Allison has completely revolutionized my blogging career. I was wasting hours upon hours on Tailwind, Facebook etc. and not sleeping because of it. My blogging and entire brand suffered because of this. Then I hired Allison and whoa has she made all the difference! I'm able to focus on growing my brand while Allison takes care of the administrative aspects. She has not only taken a huge amount of stress off my shoulders, she has also given me peace of mind knowing my brand is in such capable hands. 
Jessica Hughes

You take so much weight off my shoulders, which is exactly what I need as a solo-preneuer.  Believe me, it does not go unnoticed how responsive and seamlessly productive you and your team always are.
Julianne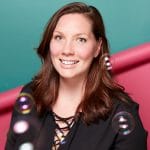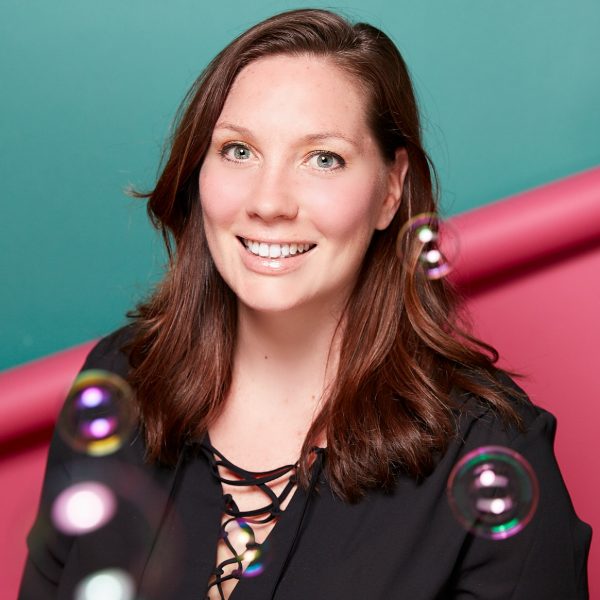 After working with Allison for Pinterest management for only a few months, I have been thoroughly happy and impressed. In outsourcing Pinterest, I have been able to maintain (and grow) my blog traffic while focusing my efforts on other aspects of my business. My Pinterest stats have grown, including followers, impressions, and clicks to my site, which translates to increased earnings for my business. Additionally, I am more than happy with the ease of communication and helpfulness that Allison has provided.
Katie Chiavarone
Views From a Step Stool
Just wanted to share some praise! I had a few webstories that started doing really well this past weekend! My pageviews over doubled on Sunday and my ad revenue quadrupled compared to a typical day! Thank you so much.
Amy
I don't know what kind of magical fairy dust you sprinkle over your web stories, but that ONE story is already taking off! I published it Friday, and it's had nearly 300 sessions just since then. It's already the top story for the keyword, and this post is now getting more traffic than it ever had before. I'm so glad I decided to work with a pro instead of trying to DIY it myself. Thank you so much!
Rachael
Allison is such a joy to work with. If you need literally anything completing, she just goes ahead and takes care of it and looks after your business as if it was her own. Allison created our website and helped us organically grow our pinterest account from scratch, I had no idea that an account could grow so quickly! Within one month we were getting 500k unique visitors on our BRAND NEW account! If you are looking for a real asset to be apart of your team, then look no further – Allison is your lady! Thank you so much for all that you have done for us.
Lily W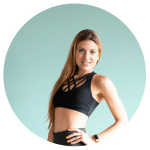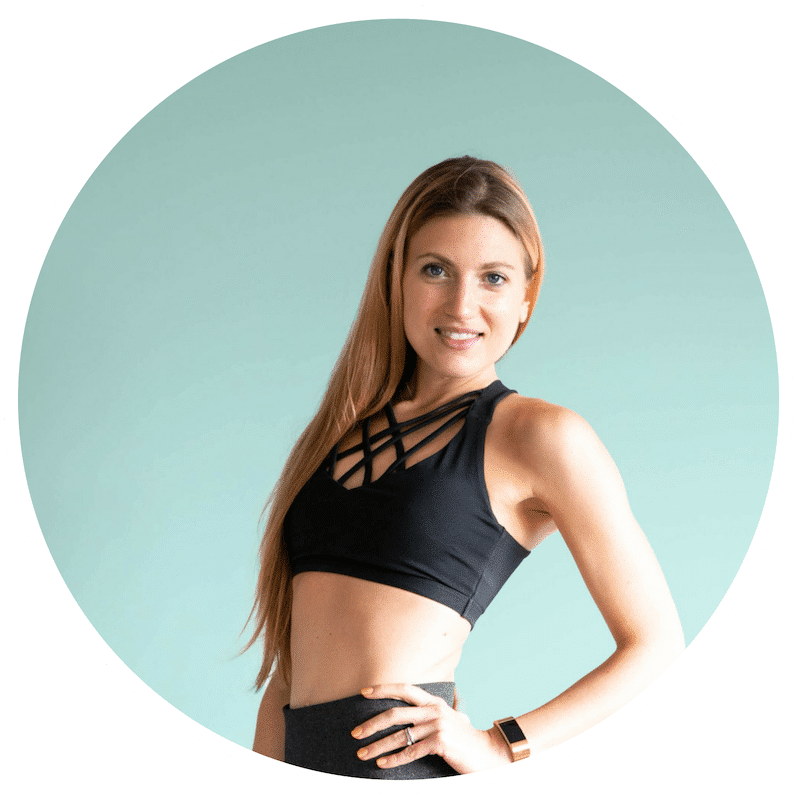 Absolutely love everything Allison did for my brand and how she was able to not only increase my reach but also grow my traffic on other platforms consequentially! I'm a person who doesn't give out control easily, so outsourcing and asking for help is really hard for me. I cannot express my happiness in deciding to do so and take Allison's services. A definite recommendation!
Karla Ilicic
Allison is a LIFESAVER!  She took my pitiful Pinterest account and has turned into a force to be reckoned with.  Not only is she very talented at it, but she also is willing to almost immediately answer all of my not-so-intelligent questions in patient and kind ways.  She's the best!
Tiffany
Why Should I Hire You to Update & Repurpose My Blog Content?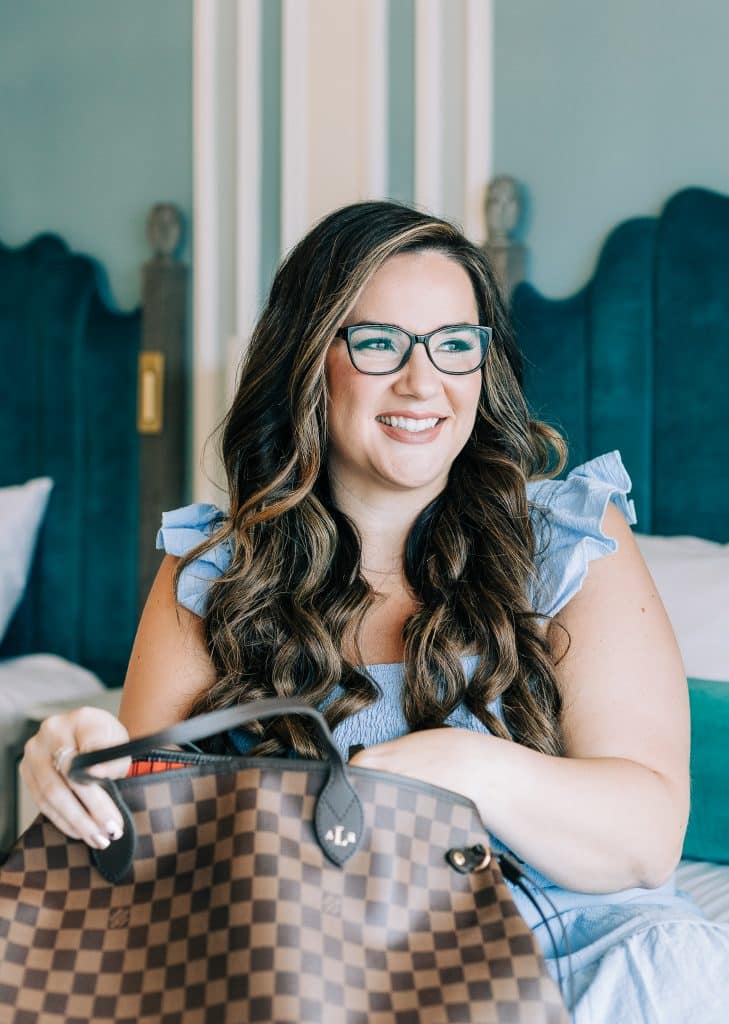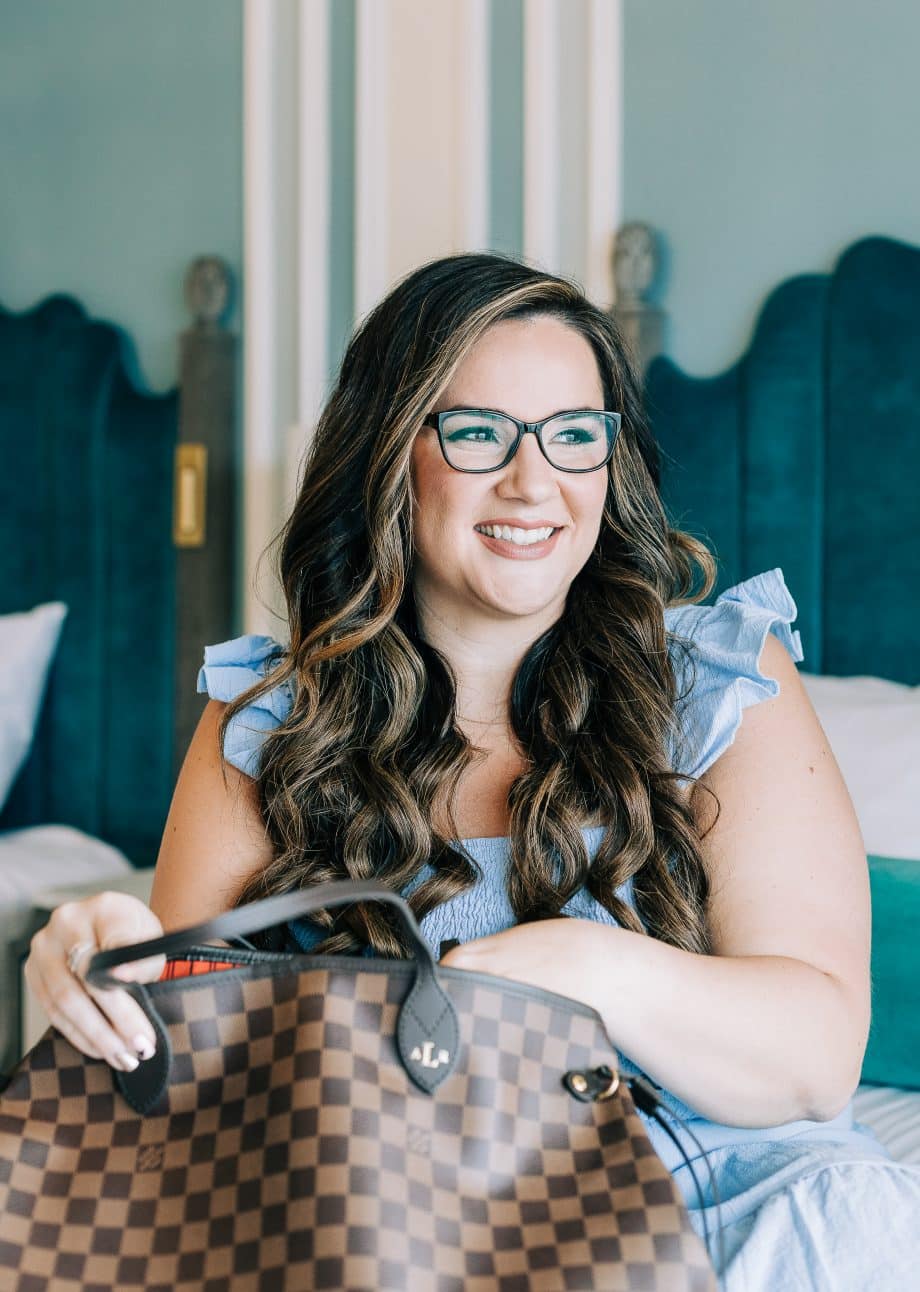 As an experienced online business manager, blogger, and social media strategist, I know how important it is to update and repurpose your older content. I also know how difficult it can be to find the time to do everything it takes to run a blog and maximize your income (while maintaining your sanity).
In addition to my expertise and strategy, you also have access to my full team including an SEO specialist, graphic designers, and tech specialist. We are one of the most experienced companies in the online industry when it comes to working with bloggers.
We've tested our strategies, we know what works and we are confident that we are the best company to repurpose and update your content.
Simply put: we have the results to back up our strategy.
I know you don't have time to do it all and after years of high demand for these packages, we are excited to offer them to you!
Package Options
In our years of experience, we have found that content updating and repurposing packages are best built as custom packages for each client. We create packages to meet your needs & goals. If you are interested in content updating or repurposing, please contact us for a custom package quote!
Results From Our Clients